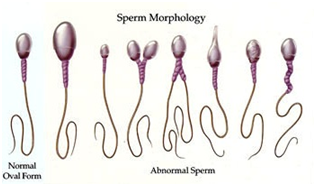 The incidence of 'male factor' infertility has increased remarkably and in almost 40-50% cases, 'male factor' is the cause of infertility.
Semen Analysis is an important diagnostic tool for male factor infertility.
It should be performed according to recommended guidelines by World Health Organization (WHO), 2010.
We have a well equipped andrology laboratory dedicated for male infertility testing. A separate semen collection room (masturbatorium) is designed adjacent to the andrology lab.
In certain cases, specialized semen testing (listed below) may be required.
Sperm Survival Test (SST)
Sperm Aggregation Test
Sperm Agglutination Test
Antisperm-antibody Test
Leucoscreen Test
Culture & sensitivity of semen (SCAB Test)
Hypo-osmotic swelling (HOS) Test
Viability Test
Sperm-cervical mucus/ Post Coital Test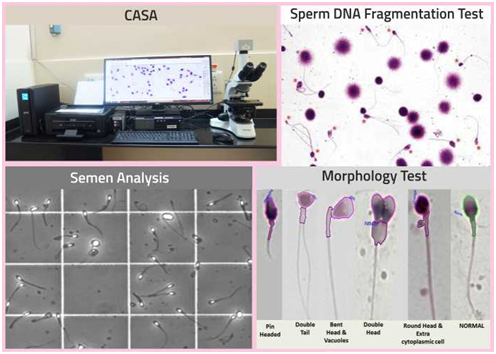 ADVANCED SEMEN TESTING - CASA
Computer Assisted Semen Analysis (CASA) is automated and standardized equipment which provides highly accurate & very precise results.
Advanced sperm motility kinetics like VSL - Straight Line Velocity (µm/s), VCL - Curvilinear Velocity (µm/s), VAP - Path Velocity (µm/s) and ALH (µm) are analyzed.
Advanced sperm morphology test evaluate all the major & minor structural abnormalities of the each and every sperm providing sperm deformity index (SDI), Teratozoospermic index (TZI).
Advanced sperm DNA fragmentation test reveals information about sperm damaged DNA which appears normal during general tests.